My model was built from the excellent Jeff Petroski kit. The original design is from Vic Husak and dates back to 1967. When Jeff launched his kit, it featured photographs of a more modern styling. It suggested the use of a beautiful clear canopy from Wing MFG. I liked that styling very much, so I decided to start the build of the King Altair (that was back in 2008). I enjoyed building the wings so much that it gave me a moral boost to work on the Fouga Magister which has built up wings as well. Unfortunately, the Fouga took all of my attention and the King Altair was put into storage in the attic. It's only in late 2020 that the model was retrieved and the build completed.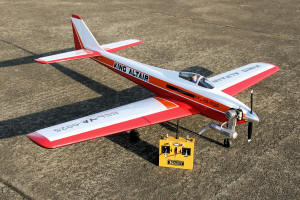 King Altair with Kraft 78 converted to 2.4 GHz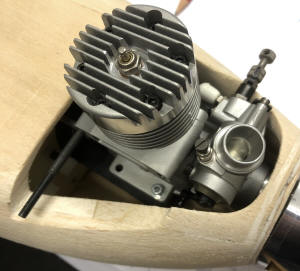 Engine installation: a vintage OS 61 MAX 61 SF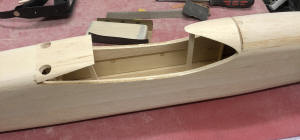 Working on the belly wing fairings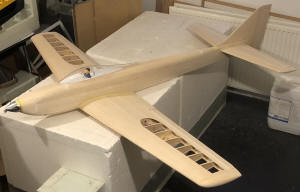 Ready to be covered exclusively with Oracover (only the canopy frame to be painted)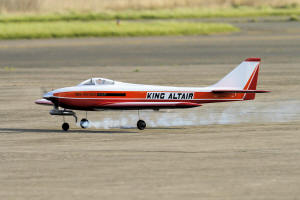 Take off run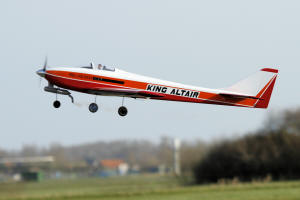 Airborne
The model is powered by an OS MAX 61 SF engine with a Top Flite 12-8 wooden propeller. The spinner is from Tru-Turn. Weight is 3.7 kg (8 lbs). Covering is all Oracover and graphics are cut from Easyplot with a Roland Stika STX-8.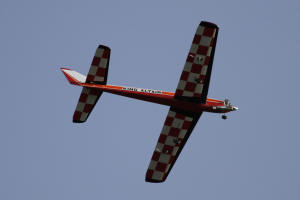 Large stab and long tail moment is evident in this shot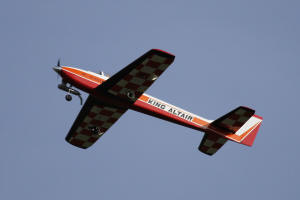 Excellent slow flying qualities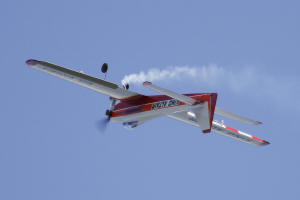 Boring holes in the sky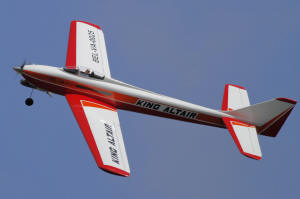 Pure elegance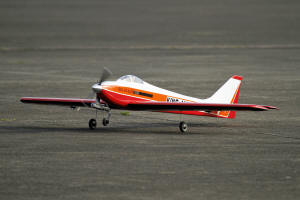 Nose high landing, rolling out on the main wheels.
Back to the pits
An absolute joy to fly!
All in flight shots by Michel Avonds